——————————————

——————————————
The exquisite craftsmanship has been passed on for seven centuries in the brand house of palaceift. The exclusive leather and unparalleled cloth are also the reasons why palaceift is unique. In order to protect your clothes and shoes in the cloakroom, we suggest you follow the following maintenance suggestions.
—————————————————————————————————————
Leather shoes maintenance
In order to keep the shoes in shape, the props should be used for maintenance after wearing the shoes for a whole day. Generally speaking, the pine shoe support is the most suitable, with sweat absorption function, to ensure that your noble shoes keep the perfect shape. But when you travel, you can also choose a light plastic shoelace, or every night you can put socks into the bottom of the shoes to keep them in shape.
Regular oiling can make your shoes look better. We are very happy to be able to provide you with shoes maintenance service in the exclusive store. You can take a few minutes to learn about the steps we take to maintain our shoes. There are three steps: preparation, waxing and polishing.
————————————————

————————————————

1. Put the shoe props in the shoes for preparation; wipe the stains on the upper with a small rag; apply a large amount of colorless and moist shoe polish on the surface of the shoes; place for a moment.

2. Apply the shoe polish that is slightly lighter than the color of the leather shoes; apply the shoe polish to the vamp in a circular way to make it fully penetrate; put it on for a while; wear polishing gloves and wipe the leather surface hard to make it shiny as new.

3. Apply one or two drops of polish to the vamp; wrap a soft cloth around the index finger and middle finger, and apply a little shoe polish on the cloth; apply it gently on the vamp in a circular way, so that the water and shoe polish are fully mixed.
We warmly remind you
In all palacegift service centers, we are honored to provide you with this leather shoes maintenance service. We suggest that you take your shoes to our VIP service center
twice a year for comprehensive maintenance, so that your shoes will accompany you
further.
Crocodile belly leather shoes maintenance
Crocodile belly leather shoes are easier to stain than ordinary leather shoes,
so care must be taken
Garment maintenance
Professional clothing brushes are required for ready to wear care. On the market, there are various kinds of clothes brushes with different functions, such as those used to clean animal fur or to clean dust and long Plush stuck on clothes. Compared with the electrostatic brush, we recommend that you use a more effective, fast and practical tape brush to maintain the garment. When removing the animal fur on the coat, you can feel the magnetism of the tape brush to bring you a relaxed and pleasant feeling.
Jeans care
At the palacegift brand house, whether it's making suits or jeans, we all inject the same care and meticulous. The back pocket of jeans and the stitches on both sides of the pants are decorated with hand-made open thread;at the same time, when it comes to the back pocket label of jeans and the small pocket of jeans, we also use calf leather that can withstand dry cleaning. Our canvas twill denim is made of cotton and silk.
In order to maintain the durability and stability of the jeans, ensure that the cutting of the jeans will not deform, and always make you tall and straight, but also to keep the color of the jeans intact, we suggest that you do not wash your jeans. It's better to send your jeans for dry cleaning, just like taking care of your favorite suit.
Cashmere maintenance
Cashmere products are usually easy to Pille. We suggest you avoid choosing recycled fiber products when purchasing sweaters. Because the regenerated fiber is shorter than the original wool fiber, the pilling speed is much faster. But cashmere pilling is inevitable.So how can we try to avoid taking the ball too fast?

————————————————

————————————————

We suggest
No hanging, put it in the cover
Don't wear it for 2-3 days in a row, give the fiber enough time to regroup
Don't put on other clothes outside to avoid too much friction between coat
and sweater
Do not tear off the wool ball directly with your hand, which will seriously damage the fabric
In addition to the above maintenance comments
We also encourage you to face up to the problem
Prepare a ball clipper to clean your favorite sweater in time
Maybe it can be a different kind of fun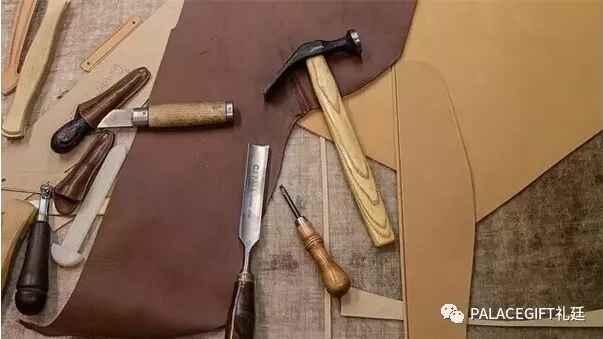 Necktie maintenance
If you want to keep the tie intact and extend its service life, you should start to take care of it from the moment you take it off. Silk, wool, cashmere and cotton ties should be rolled up and placed immediately after wearing. If it needs to be stored for a long time, it can be hung. Knitted neckties are the most easy to deform. No matter their texture is silk or wool, they should be rolled up for storage and should not be hung. If you want tokeep your tie fresh, you should pay attention to the wearing and storage of the tie.

We remind you that proper maintenance is necessary to keep your precious jewelry in good condition.
Jewelry maintenance
If your jewelry is hit, the inlaid jewelry should be checked to avoid loss
Please put the jewelry back in the original package after wearing
Please put the jewels on a soft surface
Avoid storage with other metals or jewelry
Friction will increase the loss of jewelry luster
Keep away from hook, seam and frame metals
Please avoid jewelry contacting with perfume, alcohol, cosmetics, ammonia
and chlorine
And please go to palacegift store regularly for jewelry professional cleaning
and inspection
————————————————

————————————————

In addition, to ensure that your precious jewelry can maintain good function and state, we suggest:
·When bathing or sleeping, you should take off the necklace and chain card to avoid the jewelry being broken, broken or lost.
·For the inlaid jewelry of claw type, it is necessary to avoid scratching the inlaid claw, so as not to affect the firmness of inlay.
·Avoid long-term drastic temperature changes (sauna, mobile massage bath, hot spring, etc.).
·Do not contact with corrosive liquid such as acid and alkali, avoid high temperature, so as to prevent jewelry from corrosion and damage.
·If the jewelry is dirty, it can be soaked in a warm water neutral washing solution (jade in cold water) below 50 ℃ for several minutes. Brush off the dirt and oil on the surface with a brush, then rinse it with water and dry it.
·After cleaning every day, pay attention to check whether the chain link of the necklace is reliably connected.
·Avoid violent impact
·Jewelry should be stored in a cool place, should not be exposed to sunlight for a long time, should increase its humidity, pay attention not to collision, should be handled with care, so as to prolong the life of jewelry.
·To ensure the best dazzling luster of jewelry, please go to the service center of palacegift or authorized dealer for maintenance at least twice a year.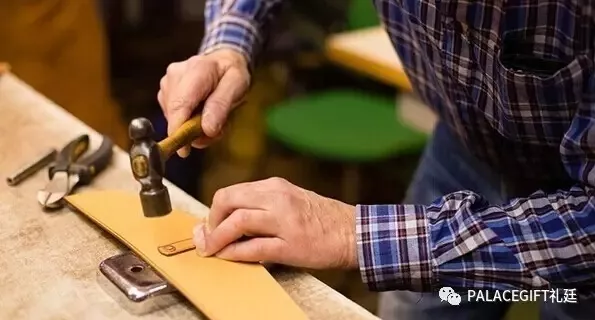 If you have any other inquiries or need further help, please feel free to contact us
Palacegift official special customized special line
+852-53723958
Palacegift Asia Pacific VIP after sales service center exclusive line
+852-65871517